I've opened a shop on ETSY to sell my Soft Toys lovingly made my own two hands.
There are many examples to choose from, pick what you'd like and I'll make a unique version, just for you.
Remember:  I make each one carefully and there's not a lot of time before Christmas, so ORDER EARLY to receive your special gift in plenty of time.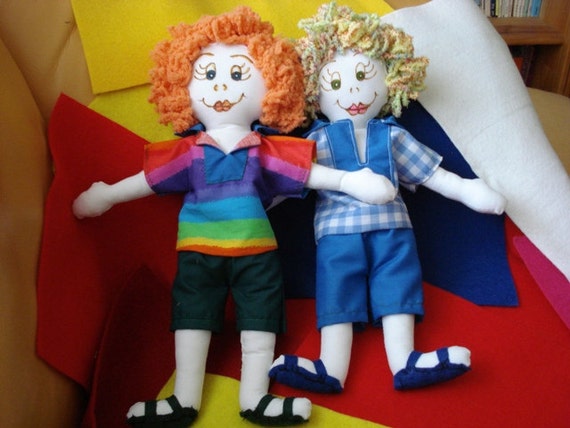 Both 12″ BOY dolls were made with love and great care for two very special little gentlemen. With slim limbs for little hands to easily clutch arms, legs and textured hair, as in the photo.